Welcome to the best in Wellness Care!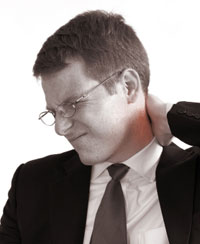 If you're having one of these days, then maybe it's time you saw the chiropractor!


SMALLING CHIROPRACTIC CLINIC offers the newest and best in natural health care.
Dr. Jerry Smalling has been practicing Chiropractic Medicine since 1981 - he offers you his many years of experience and extensive knowledge.

Dr.Smalling's approach to wellness incorporates a whole-body perspective that results in a successful recovery from many types of back, neck and joint pain.
New Patient Special Discount Offer!
Here's a generous first visit coupon to get you started on the road to "recovery"!
At our office "Walk-ins" are welcome... No appointment is necessary!
If you would like to schedule an appointment or would like more information, please feel free to contact us!